Marketers are throwing ever-evolving jargon at you. How do you know what to track to measure the bang for your buck?
Maybe you are a CEO, COO, CRO, CTO, CIO or someone else at a company selling products or services to other companies. You might have been perplexed by all the mumbo-jumbo discussed in B2B marketing strategy these days.
Marketing seems to reinvent itself pretty much every other week. That's a good thing because innovative marketing can give you a great competitive edge. That's especially important in crowded B2B markets.
But it also means the field is loaded with jargon and concepts that sure sound like they must be cool and important. But are they really worth your company's time and investment?
Your B2B marketer might say stuff to you like:
"Our brand promise is too vague."
"Our content marketing needs to be aligned with our native advertising strategy and our Search Engine Optimization."
"We need to launch a Freemium strategy as part of our Go-to-Market strategy."
"We need a new thought leadership campaign."
"It's the ship that made the Kessel Run in less than twelve parsecs."
(If your marketer said that last one to you, then your marketer is Han Solo.)
The point is that marketing is loaded with jargon and new concepts, or old concepts made to look new and shiny.
It's all about "shaping" demand
But the dirty little secret in marketing is that all that noisy stuff is really just about "shaping" demand.
Everyone who's taken a business class or spent time in business leadership knows about supply and demand. Marketers live mainly on the demand side of the equation.
Some of it is obvious, like demand generation, lead generation, opportunity qualification, pipeline building.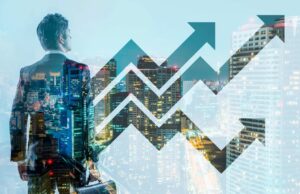 But even marketing activities that seem to have nothing to do with demand generation are part of a strategy to "shape" demand for your company's offerings.
Shaping demand partly means maximizing the demand for your products or services.
Demand Generation by Changing Supply
But marketing can also improve demand generation by changing supply. For example, marketers can launch a product or service in a way that taps a new market segment. That creates a supply of something that didn't exist before. It causes customers to want something they didn't even know they needed.
For example, let's say I take a security camera, embed a cellular chip and antenna in it, and slap a solar panel on the top.
Bam! I've launched a product for a whole new market segment: remote secure facilities that are off the grid. It's an enhancement of the Internet of Things market. I've shaped demand for my company by creating a market segment with a new product. Executing on the strategy takes good, crisp messaging, communications targeting, and message discipline.
Pricing Strategies
Other ways to shape demand include changing pricing and revenue models.
For example, many companies feel they need to compete on price and that discounting or lowering prices is the way to create more demand. But we helped a client to explode its pipeline by doing the opposite. We worked with them to dramatically raise their prices and become a premium brand. Soon they had more business than they could handle and every deal was much more profitable.
Even thought leadership, positioning and similar strategic techniques are really about giving your company access to more customers and shaping demand.
Some marketers will disagree with me on that point. They will say that the primary goal of such strategies is to build your company's brand. That's true as far as it goes. But then the primary goal of your company's brand is to make your products a known, attractive, unique choice. That's shaping demand.
We've empowered B2B companies to develop and execute unique and effective demand generation strategies. Our Marketing Consulting services are tuned to enable small companies – start-ups, pre-growth, early stage – to punch far above their weight classes with high-powered marketing programs.
Contact us today to see how we can help you.