Adam Boone is an award-winning marketing strategist, launch expert and demand generation consultant. Connect with him on LinkedIn.
His marketing programs and strategies have driven successful launches of more than 100 companies, products, services, line extensions and other ventures, generating billions of dollars in sales pipeline for companies around the world.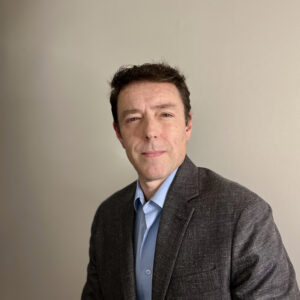 Adam has more than 30 years of experience in marketing, media and communications, specializing in launch strategies and go-to-market plans for new ventures - startups, small companies, growth stage companies and new initiatives in large companies.
He has orchestrated and executed marketing programs with nine members of the Fortune 100 and technology brand leaders including Microsoft, Oracle/MetaSolv, GE, AT&T, Comcast, Cisco, Avaya, Amdocs, Ciena and others.
He led marketing at startups backed by top Venture Capital firms: Sequoia, Bessemer, Greylock, Goldman Sachs, Birchmere, Columbia Capital, Austin Ventures, S3 Ventures, Highland Capital, Lucent Ventures and other top tier firms.
His companies have earned media coverage In The Wall Street Journal, CNN, Forbes, Wired and other leading media. Adam has delivered presentations at conferences throughout the United States, Europe and Asia and has authored hundreds of ebooks, blog postings, articles, and thought leadership pieces.
Adam has held marketing management positions with Marconi (now Ericsson), FORE Systems, Subex, Syndesis, CoManage, Certes Networks, Sipera Systems (Avaya) and other leading companies.
In addition to winning dozens of awards for companies, Adam's marketing strategy and consulting firm, Prime Product Consulting, was named a Leading Specialist in B2B Marketing Strategies 2019 – USA – by Corporate Vision Magazine.
Adam is a recognized expert in go-to-market strategy, launch strategy, product management, Search Engine Optimization, content marketing, digital marketing, demand generation and many other facets of marketing strategy and execution.
Adam earned an MBA in Business Strategy from the W.P. Carey School of Business at Arizona State University and completed the Marketing Strategy for Competitive Advantage Program at The Wharton School at the University of Pennsylvania.
Adam and his wife are avid travelers and have visited more than 70 countries. They chronicle their adventures and experiences on their travel blog at Where Next, Baby?
Where Next, Baby? features articles and photography focusing on travel to Asia, Europe, South America, North America and Africa. Recent articles include: travel to China; travel to India; travel to Sweden; travel to Norway; travel to Vietnam; travel to Tibet; travel to Laos; travel to Finland; travel to Nepal; travel to Bhutan; travel to Cambodia; travel to Denmark; travel to New Orleans; travel to New York City.